As car makers continue to bring a greater number of new electric cars to the market, the longstanding criticism of how much they cost continues to linger. 
Yes, it's true that early EVs were more expensive to buy than a similar petrol or diesel – but as the switch to electric gathers momentum, an entirely new generation of affordable electric cars have arrived. 
The rapid arrival of an array of new electric cars has helped bring their cost down, with a number of new EVs now available for an affordable price that's similar to a conventional petrol and diesel. 
You should remember there are also a multitude of cost advantages from switching to an EV – low running costs being the most obvious if you charge at home, as well as the zero emission status that grants you free access to low-emission zones around the UK. 
At EZOO, we have an array of affordable electric cars available on our Pay As You Go deals, ranging from the smallest city car models that are perfect for urban commuters, through to practical superminis and high-riding SUVs. 
In this guide, the EZOO team have taken an in-depth look at all of the EVs on the market to bring you the most affordable picks available today. Every car on our list is available on a Pay As You Go deal, so read on for the full rundown.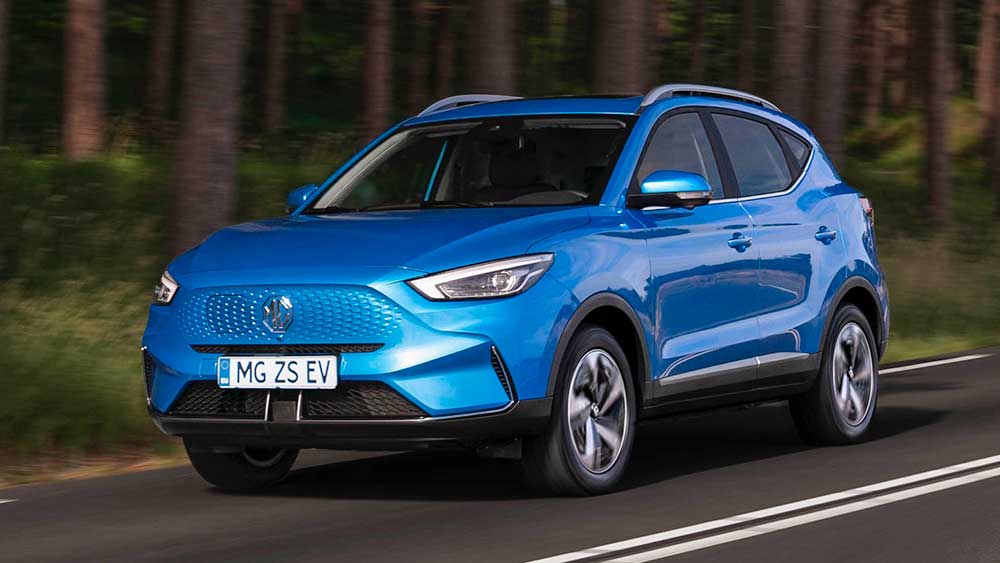 When it comes to value for money, the MG ZS EV is one of the most affordable EVs available. A recent update has boosted the standard equipment with a new infotainment touchscreen, digital dials, plush fabric trim and the MG Pilot driver assistance suite – making it better equipped than the base versions of the Renault ZOE and Nissan Leaf by some margin. 
The smaller battery model is also very capable, with up to 198 miles possible between charges – or much further if you're driving in town. While the Long Range model can manage over 270 miles before you need to recharge. 
Smart EQ ForFour Electric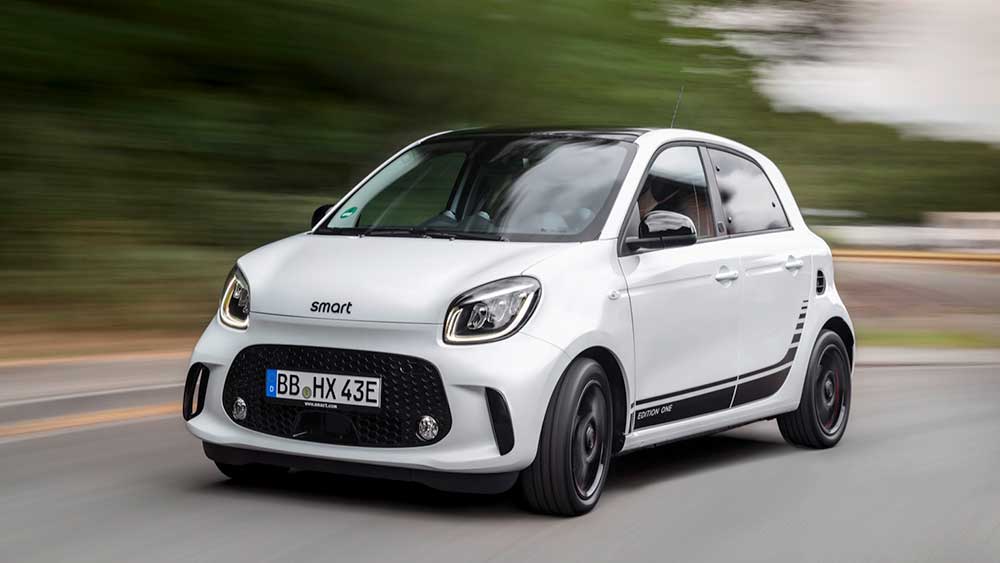 The compact Smart EQ ForFour is a funky looking EV that is full of clever design touches. It can seat four people, and has enough luggage space for a day trip. 
In the city is where it really shines though, with darty steering making it a joy to navigate around tight streets – and with a top speed of 81mph, it's competent enough for shorter motorway journeys, too. 
It also has a compact battery, offering around 80 miles of range. That may not sound like a lot, but on balance this is an advantage, as a top up from 0-80% takes around 3 hours – meaning you'll be back on the road quickly.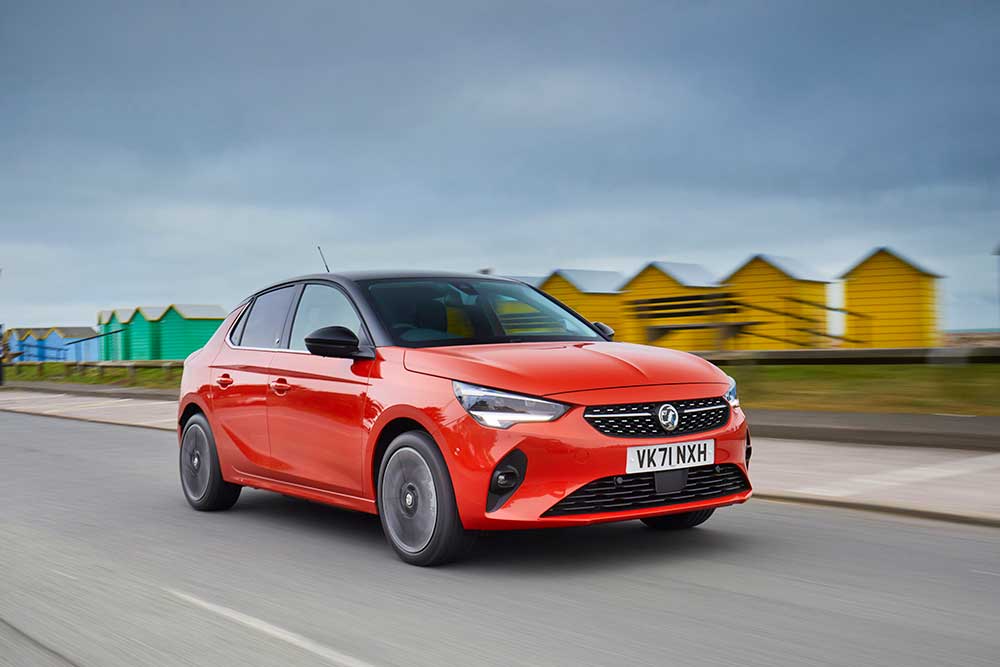 The Vauxhall Corsa-e is the latest iteration of one of the UK's most popular superminis – and now it's fully electric. At a glance, it looks identical to the regular model, but thanks to its 136hp electric motor, it's more capable than any of the petrol or diesel variants. 
As a first attempt at a small EV, the Corsa-e is highly impressive. It retains all the qualities that make the Corsa great to drive, blending it with decent practicality for an affordable price. In spite of a small battery, it can also return over 200 miles of range – making it a supermini for all eventualities.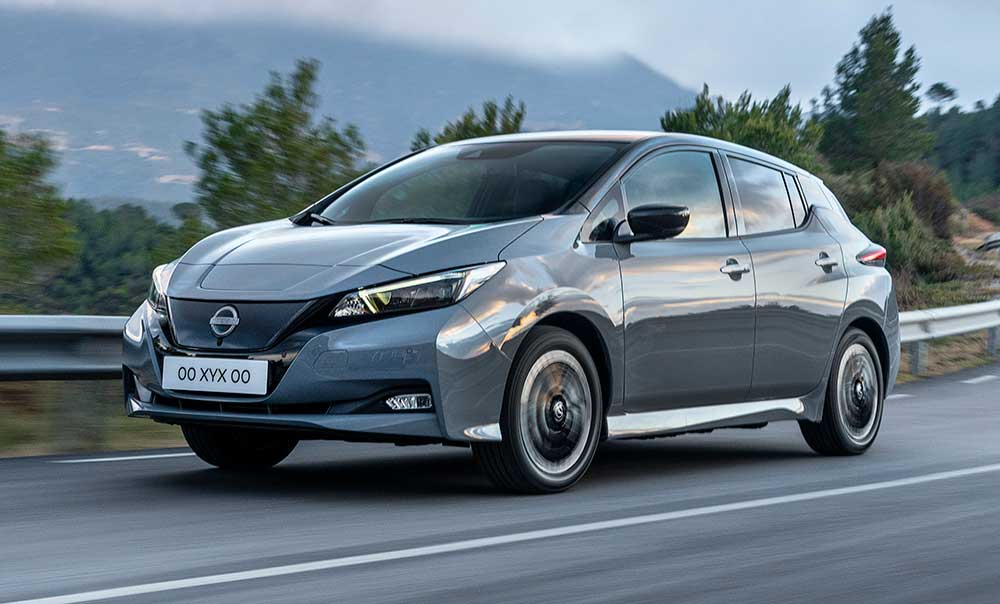 While the Nissan Leaf has been with us for some time now, it has gradually evolved into the benchmark for how good a small EV should be – even with an array of new rivals on the market. It's good to drive, well equipped with plenty of technology and has a huge 435-litre boot. 
Nissan has also kept the Leaf updated under the bodywork, with a choice of two battery sizes. Even the entry version manages over 160 miles, while the larger battery model can go for almost 240 miles before you need to charge it.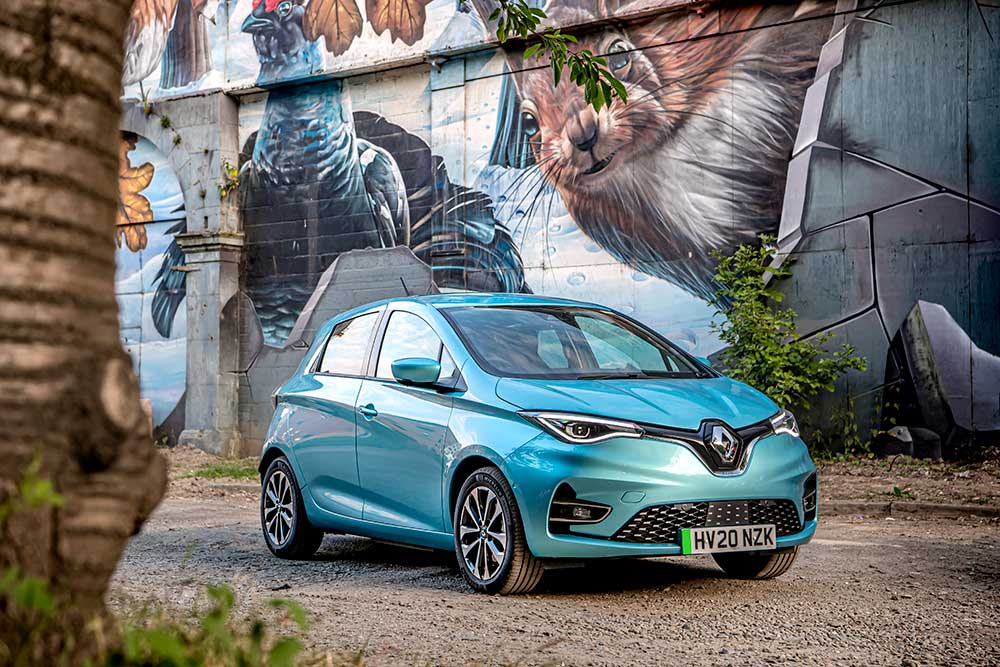 Like the Nissan Leaf, the Renault ZOE is a model that was also an early arrival in the small EV sector. 
The design of the latest model looks broadly similar to the original, which is no bad thing as its small footprint makes it perfect for the city. Its talents are not entirely reserved for the big smoke, though, as it can deliver over 240 miles on a charge – one of the longest range figures in this sector. 
Thanks to a series of well thought out updates, the ZOE also delivers on value for money – with plenty of technology, a comfy spacious cabin and a decent amount of cargo space.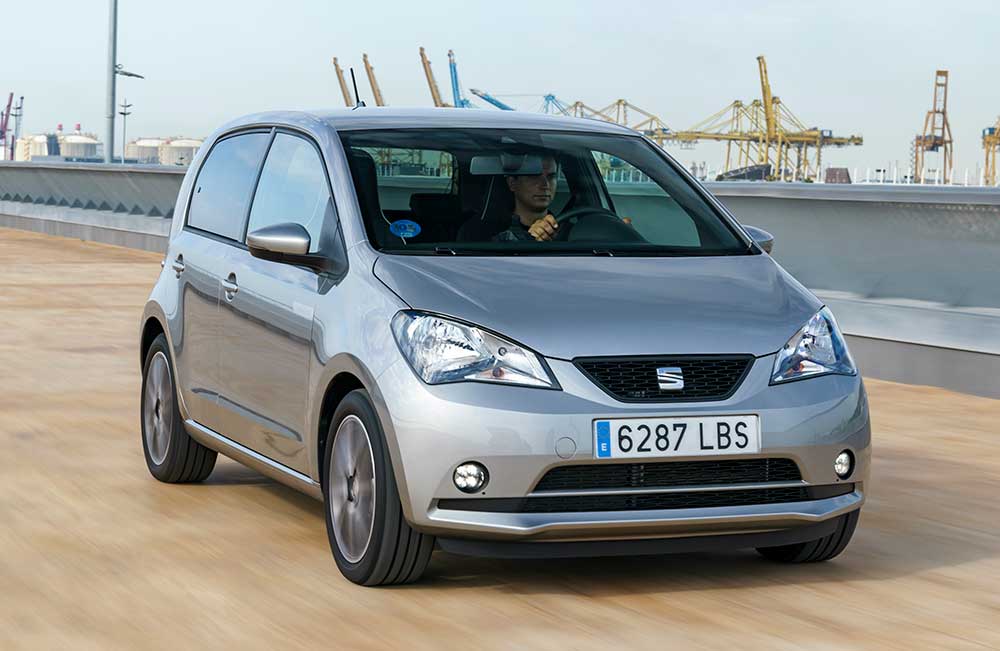 City cars are designed to be small, agile and quirky looking – traits which perfectly describe the SEAT Mii electric. It takes all of the brilliance of the original petrol model, and seemsley merges it with the same EV powertrain used in the VW e-Up. 
Its tiny dimensions are also a benefit, as the Mii electric is very light. Its small battery delivers over 150 miles on a charge, making it one of the most efficient small EVs here. The switch to electric power has also improved performance, with decent pace of the line making it far more potent around town than the old petrol model.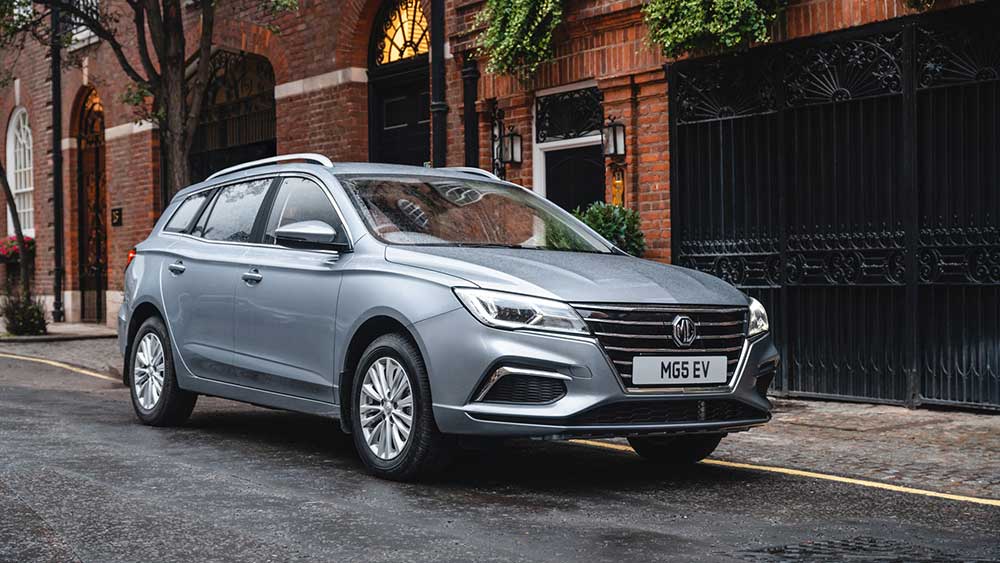 If you want an electric estate car in 2022, there are two options – the very expensive Porsche Taycan Cross Turismo, or the far more wallet friendly MG 5 EV. In a world crammed with electric SUVs, the MG 5 holds its own as a spacious family car with a very large boot that's also very affordable.
In spite of its budget origins, the 5 EV boasts a smart interior, easy to use tech and a decent amount of safety features. MG claims it'll do close to 250 miles in Long Range spec, too – a figure that puts it on a par with many larger and more pricer models.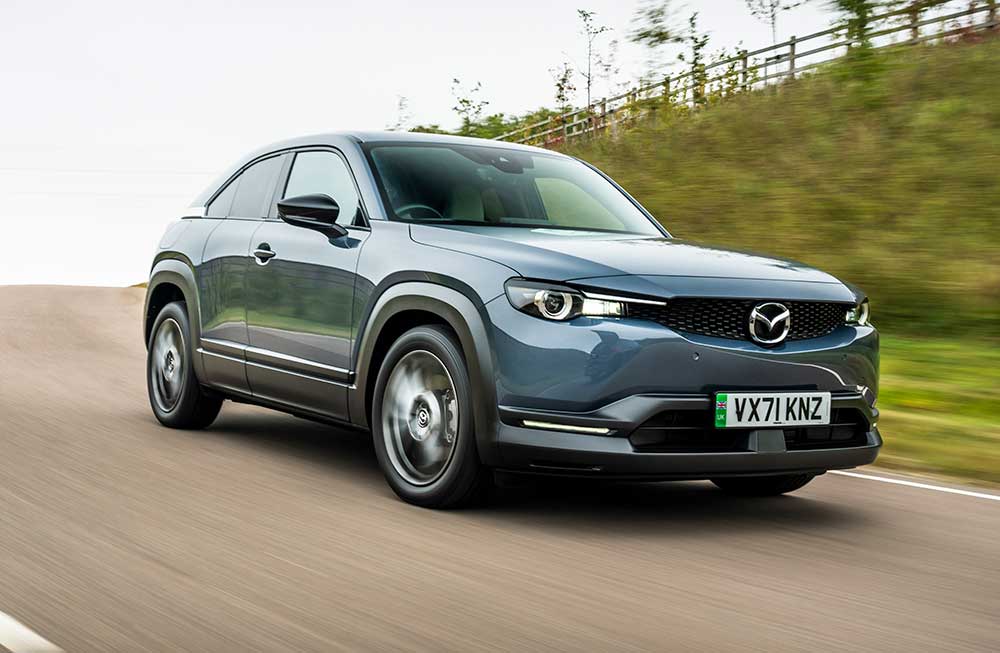 With unusual rear-hinged doors, the Mazda MX-30 borrows styling cues from the BMW i3, blending it with a taller SUV ride height, while adding agile handling similar to the iconic MX-5 roadster – creating one of the quirkiest small EVs available.
This compact SUV is accurate and engaging to drive, too – just like its MX-5 sibling. 
And the quirkiness continues inside with several recycled materials dotted throughout the interior including cork trim pieces. A small 35kW battery helps to keep the MX-30 light and somewhat efficient, with a range of over 120 miles – a figure that Mazda says is enough to cover most daily commutes.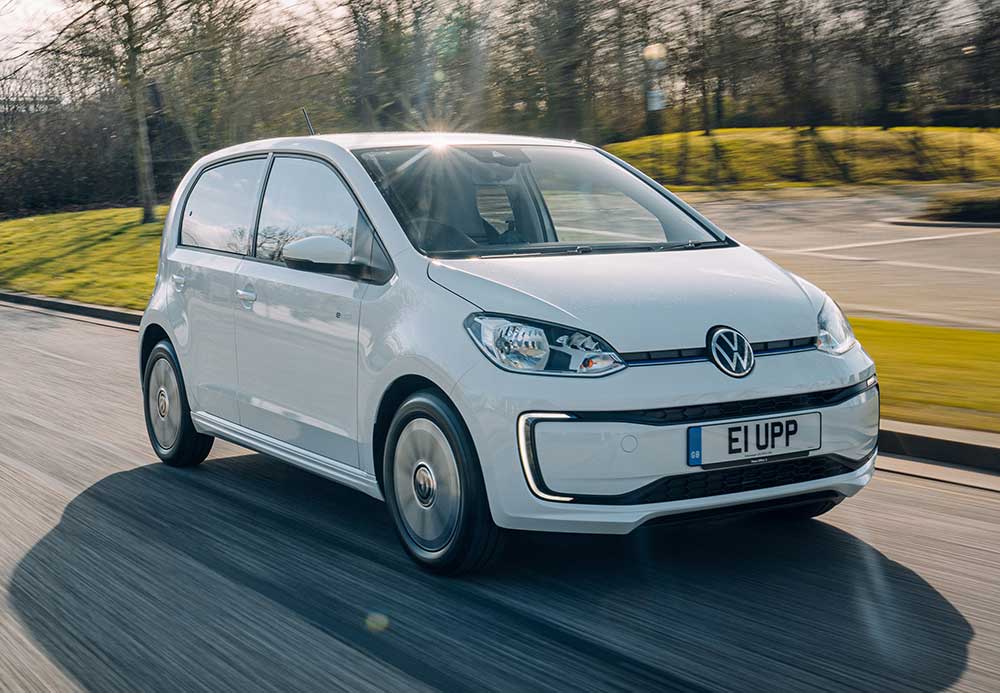 While the Volkswagen e-Up And SEAT Mii electric are nearly identical, VW's version adds a more premium feel to the mix. Inside, you get nicer materials, plus smartphone app connectivity that lets you preheat or cool the car before you start a journey – a great feature to have whatever the weather.
Aside from the VW badges, the e-Up uses the same powertrain and battery as the Mii electric, giving it the same 150-mile plus range figure. It's also well designed too, with excellent practicality, and the switch to electric has made it even more fun to drive than the original Up due to the improved pulling power of its electric motor.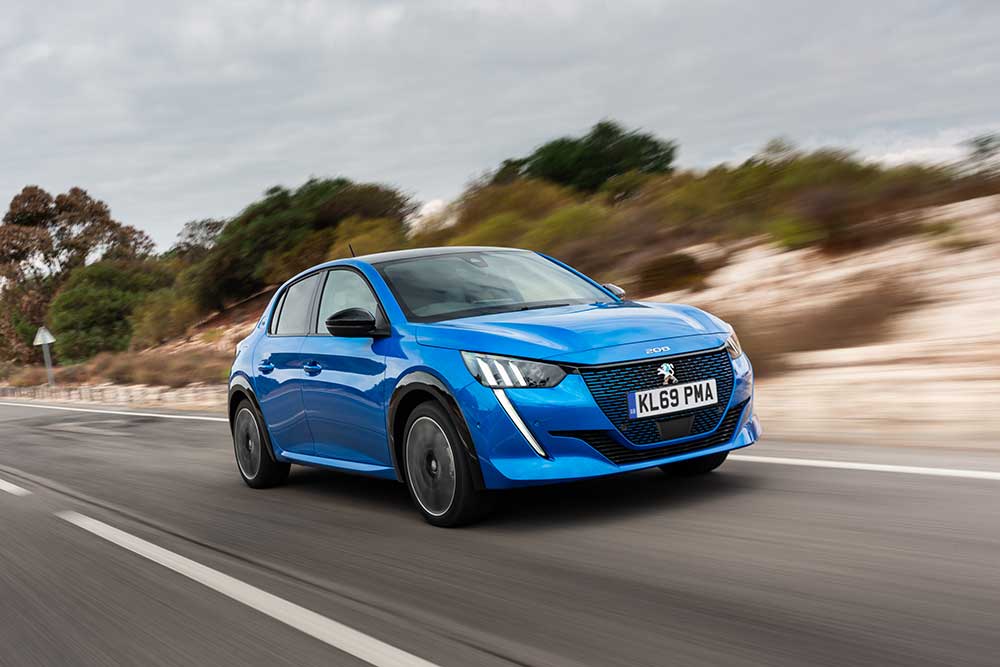 It's difficult not to be wowed by the looks of the Peugeot e-208, with its angular design brimming with slashes, plus the 'fang'-like vertical daytime running lights on the nose. Peugeot has also upped the ante inside, with a premium interior packing great technology mixed with plenty of bold design touches.
However, the really good news is that the e-208 is as good to drive as the regular 208, with precise handling and quick steering. It gets from 0-60mph in just 8.1 seconds, a time that's similar to the GTIs of the 1990s, and can manage over 200 miles on a charge – making it a great choice as an everyday car. 
To find out more about any of the cars listed above, please visit our Browse Cars section, or contact us by sending an email to hello@electriczoo.uk.