For company-car drivers, the go to choice of a diesel-powered executive saloon is no longer a cost effective one. Thanks to significant changes made to the company car tax system a couple of years ago, choosing an electric car as your next company-car can save you thousands on your annual tax bill.  
But what are the best electric cars for company-car drivers, and how can switching to EV on a EZOO Pay As You Go business deal save you money? Here, our team of experts explain everything you need to know. 
THE CURRENT STATE OF AFFAIRS
In 2020, the UK government introduced sweeping changes to the company-car Benefit-in-Kind (BiK) tax rates – reducing the rate on zero emission vehicles. It has since gone up – but only marginally. This means that if you choose an electric car for your next company-car, for the 2022/23 tax year you'll be charged a low 2% BiK rate. 
In terms of the actual tax you'll pay on an EV, pick a model like the Skoda Enyaq iV with a P11d value of £40,000, and it'll cost you just £320 in tax at the 2% BiK rate. 
Compare this to a petrol-powered BMW 320i saloon with the same value, and its 150g/km CO2 emissions place it in the 35% BiK banding – landing you with a huge annual tax bill of £6,400. The moral of the story is that, regardless of which model you pick, switching to an electric car will save you money.
WHICH MODEL IS RIGHT FOR ME?
But with an array of new electric models on the market, which is the right one for you?
In spite of the rapid advances in electric cars, for most company-car drivers considering making the switch, range is still a key consideration. With the latest EVs, though, unless you intend to commute from Land's End to John O'Groats on a daily basis, there will be an electric car available on one of EZOO's Pay As You Go business deals to suit your needs. 
Tesla was an early leader in long range EVs – with the Model S being capable of close to 400 miles in Long Range guise, along with the benefit of the company's vast Supercharger network dotted around the UK. 
Now, other mainstream car makers are beginning to catch up quickly. An example is BMW, who introduced the iX SUV and the i4 Coupe last year, with both models capable of close to 370 miles or more between charging stops. 
Even cheaper models like the Hyundai Kona Electric can return close to 300 miles on charge, while the VW group electric SUVs like the Audi Q4 e-tron, Skoda Enyaq iV and the Volkswagen iD.4 all offer a range of over 300 miles. 
Pick one of these models on an EZOO Pay As You Go business deal, and you'll have more than enough range to cover over 200 miles of commuting each day. 
If you do need to go further, then the good news is that the UK's network of rapid chargers is growing by the day. With a quick stop at a typical rapid charger adding over 150 miles of range in around 20-30 minutes – all while you relax and grab a coffee and catch up on your emails. 
So, if you're a company-car driver wanting to make the switch to an EV, and you want some help narrowing down your search, have a look at the cars listed in our below. Here, the EZOO team has collated a list of the very best electric cars for company-car drivers.
Since it arrived in the UK, the Tesla Model 3 has quickly become a bestseller for the American brand. It borrows the futuristic tech and styling from the larger Model S and Model X, but in a more compact design. 
Every Model 3 is capable of covering long distances, with the base model managing over 300 miles – while the Long Range model can cover 370 miles. Opt for the flagship Performance model and you get supercar-beating acceleration and a 340-mile range figure.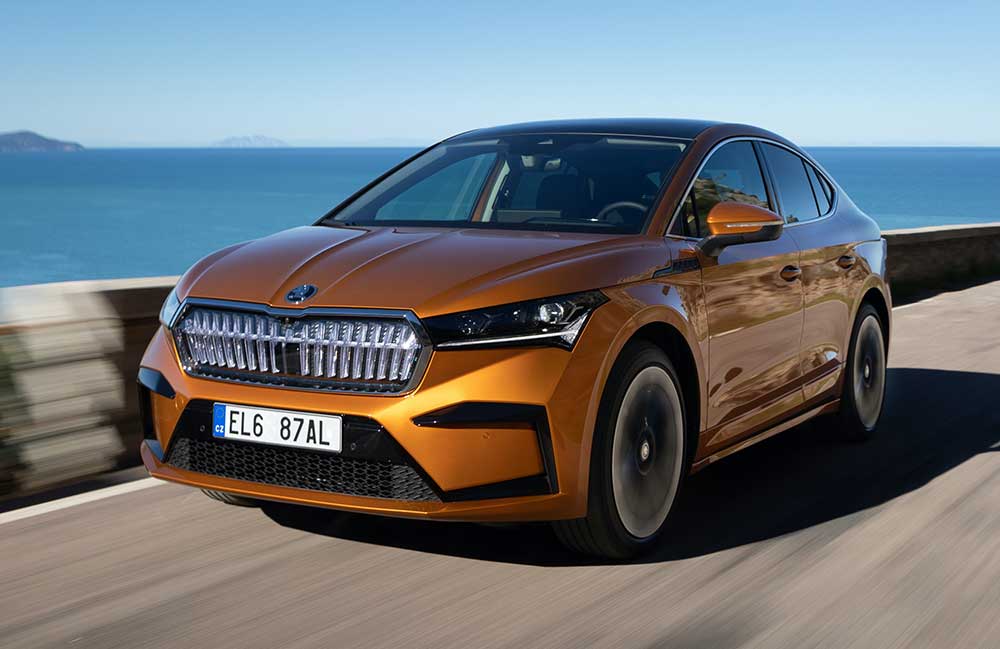 Once seen as a budget choice, Skoda has upped its game with its new electric models, with the Enyaq iV being one of the best available. 
It's available as a regular SUV or as a rakish Coupe, and it packs a stunning interior and an array of modern tech. Go for the base model and you can expect over 250 miles of range, while larger battery models can comfortably return over 300 miles between charges. 
If this isn't enough, there's also a four-wheel drive 80x variant and a rapid vRS performance version.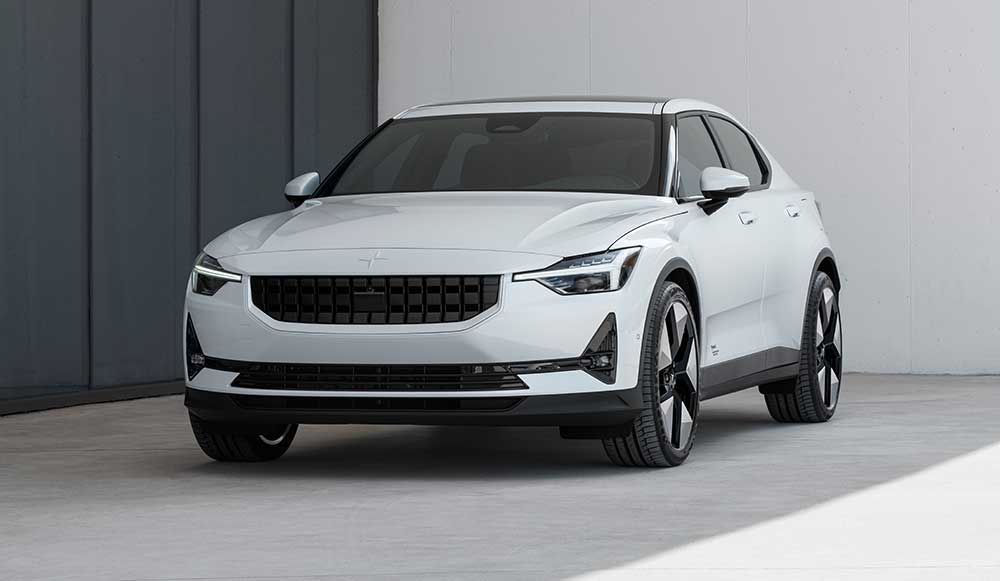 As a relative newcomer to the EV market, Polestar has already made a considerable impact. It made its debut with the stunning Polestar 1 hybrid coupe – quickly following it with the fully-electric Polestar 2 crossover. 
Beneath the svelte design, the Polestar 2 boasts a rapid 400hp powertrain and over 290 miles of range. It also packs the latest Android tech inside too, along with a stunning looking interior inspired by parent-company Volvo.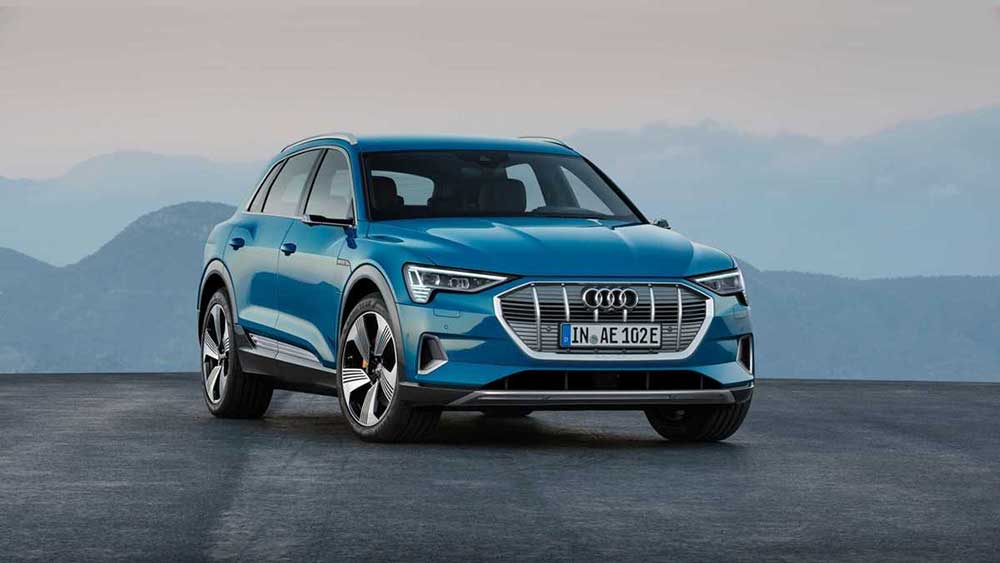 With the Audi e-tron, the brand pulled off a design masterstroke, as apart from its silent powertrain, you'd struggle to tell it apart from its petrol and diesel counterparts. 
The e-tron can be had in both SUV and Sportback coupe body styles, with a variety of powertrains – from the base '50' model all the way to the 408bhp triple-motor S performance variant. It'll manage close to 250 miles on a charge, and it boasts all of the beautiful interior design and technology you'd expect from the German brand.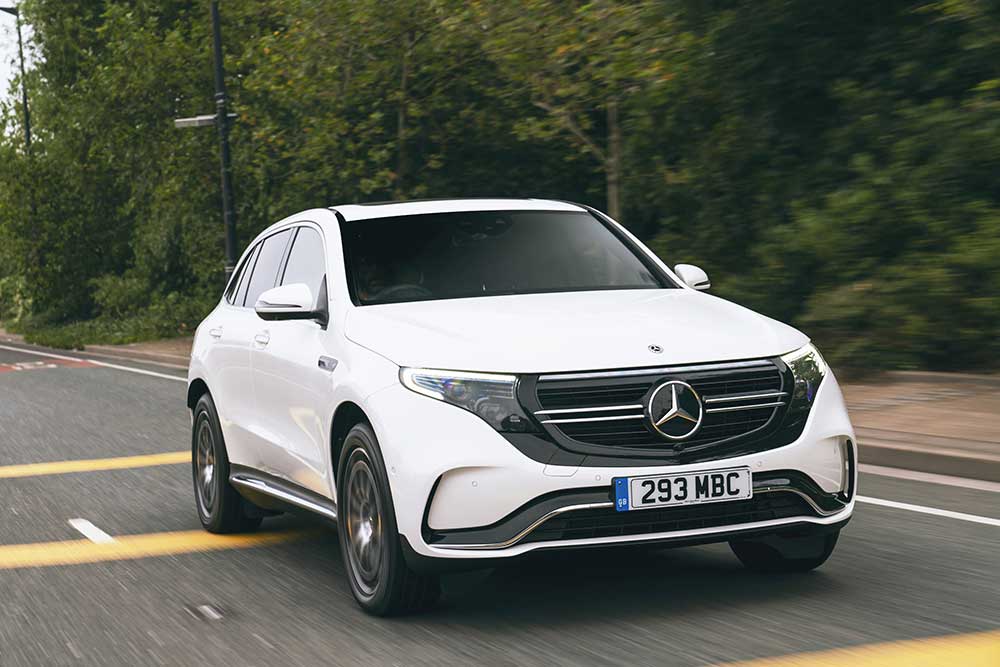 For company-car drivers, the Mercedes-Benz has always been a popular pick with a great blend of luxury and comfort. 
Now, there's a fully electric SUV with a three-pointed star on the grille. It's called the EQC, and it's a full-sized electric SUV. Naturally, the EQC gets the brand's 'EQ' model styling shared with the EQA and EQS models, along with a beautifully built cabin that mixes swathes of luxury with a pair of high-end digital screens – making it whisper quiet and comfortable on the road.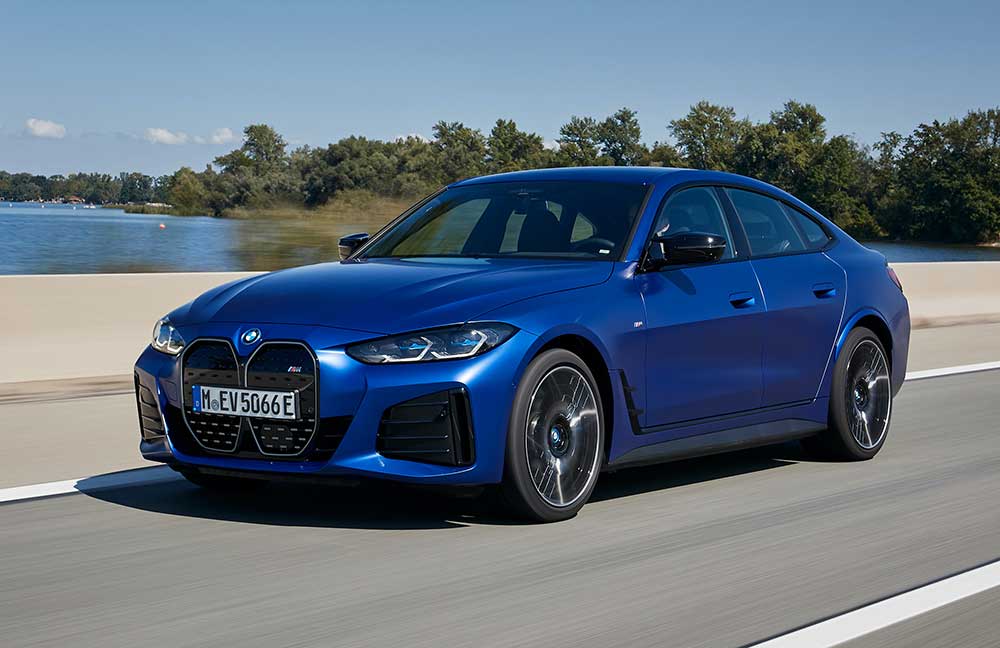 If you're looking for a real long-distance executive model, then the BMW i4 makes a great choice. This four-door coupe looks stunning in the metal, and it's also very practical with a spacious futuristic interior including an ultra-wide pair of screens mounted on the dashboard. 
Behind the large kidney grilles is a performance-orientated powertrain, with the fastest i4 M50 going from 0-62mph in under four seconds. It also rivals the Tesla Model 3 for range, with the eDrive40 model managing close to 370 miles between charges. 
To find out more about any of the cars listed above, please visit our Browse Cars section, or contact us by sending an email to hello@electriczoo.uk.