What is Dream Renewables?
Dream Renewables is a non-profit organisation founded in 2018 that works alongside other NGOs to educate people in Ghana on renewable energy sources and sustainability. They provide engineering programmes and mentoring from professionals in 2 areas to help students gain a better understanding of this topic and inspire them to eventually teach others about the matter.
Their funding comes from individuals and other companies that donate money to their cause or directly sponsor students.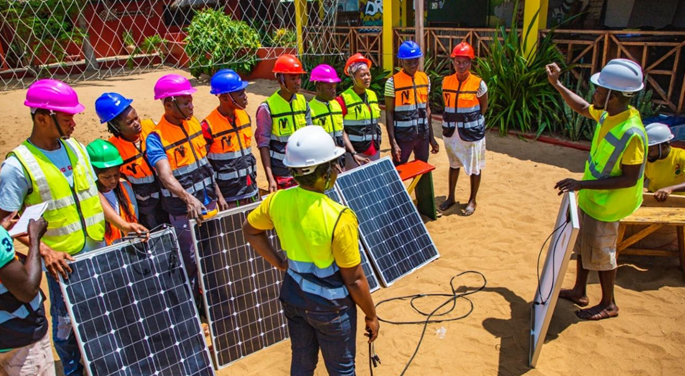 EZOO has sponsored and provided the funds for Eunice's training programme on renewable energy. Since completing the course, Eunice has gone on to explore the use of biomass briquets and the market availability for the supplies needed to manufacture them. Biomass briquets are a coal substitute typically used as cooking fuel -as well as generating electricity and heat- in developing countries.
Eunice is one of 10 women who have taken part in this programme this year, which has taken the female to male ratio in the engineering industry higher than in the UK; this will hopefully encourage even more women to sign up and take part in this scheme.
This year was the most attended so far, with 50 people taking part from across Ghana. Theoretical training was provided before any practical work was carried out to ensure they all had the knowledge to put it into practice and to boost their creativity and critical thinking skills.
Attendees eventually experimented with creating their own DIY solar thermal systems, biomass briquets and installing satellite TV dishes. Many of them also got involved in internships with local renewable energy firms after the programme was over.
The programme creates a sense of community by getting everyone involved and encouraging them to support each other and share their ideas.