Introduction to the electric Mini Cooper
The electric version of the Mini Cooper offers all of the fun and excitement of the traditional model, but with zero emissions and a focus on sustainable mobility. First and foremost, it is a blast to drive. It has all of the quick acceleration and agile handling that Mini fans have come to expect, thanks to its electric motor that produces 181 horsepower and 199 lb-ft of torque. And with a range of up to 115 miles on a single charge, the electric Mini Cooper is perfect for short commutes or weekend road trips.
When it comes to charging times, plugging it into a 7kW wall-box will charge the battery in just over 3 hours, so charging it overnight is no inconvenience. However, if you don't have much time to spare, a 50kW DC rapid charger will replenish the battery in 35 minutes.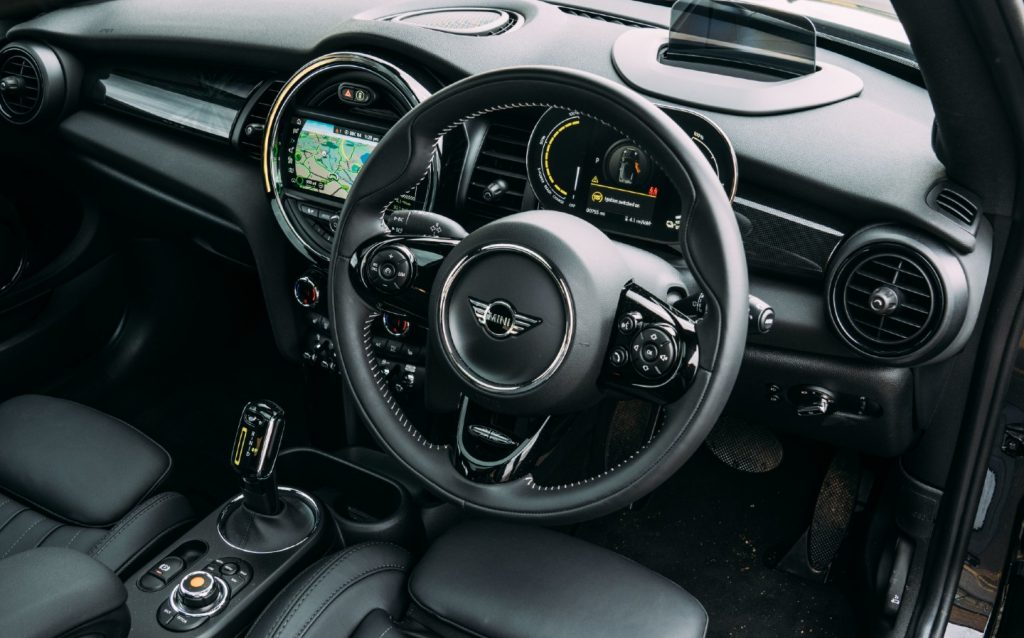 One of the standout features of the electric Mini Cooper is its sleek and modern design. The exterior of the car features crisp lines and a bold grille that give it a sporty and sophisticated look. The interior is equally impressive, with high-quality materials and controls that make the driving experience even more enjoyable. The 8.8-inch infotainment uses a version of BMW's iDrive which makes it more intuitive and shows you nearby charging stations, which is especially useful on longer journeys; parking assist is also available.
But the electric Mini Cooper isn't just a great car for individual drivers. It's also a fantastic choice for cities that are looking to reduce traffic congestion and improve air quality. The electric Mini Cooper is small and agile, making it perfect for navigating crowded city streets. And because it produces zero emissions, it can help to reduce the overall environmental impact of transportation in urban areas.
Although the Mini isn't the most spacious in the back, the front seats are incredibly comfortable and roomy, but 2 children can still sit just fine in the back. There is plenty of room in the 211L boot for 2 people's luggage or shopping, and it can be extended to 731L with the rear seats down. There are plenty of cupholders inside the car, as well as USB ports in the front and rear. Mini has also taken inspiration from other manufacturers with the panoramic sunroof, which is always a nice touch and adds to the chic, modern feel.
Overall, the electric Mini Cooper is a truly impressive vehicle. It offers all of the fun and excitement of the traditional Mini Cooper, but with a focus on sustainability and environmental responsibility. Whether you're an eco-conscious driver looking for a fun and efficient car, or a city looking to reduce traffic congestion and improve air quality, the electric Mini Cooper is definitely worth considering.