When considering switching to an electric car, there's one important question asked by most drivers – how do you charge it? 
It may sound like an obvious question but the answer is both simple and complicated at the same time.
The reality is that once you've switched from a petrol or diesel car to an EZOO EV, you'll no longer need to stop at a petrol station – at least not to fill up with fuel. 
Electric charging options these days are in great supply, making journeys ever more simple and hassle free. 
In this guide, our EZOO team break down everything you need to know about charging an electric car – including how to charge up, where you can find chargers, the costs involved, how long your car will take to charge, and more…
HOW TO CHARGE AN ELECTRIC CAR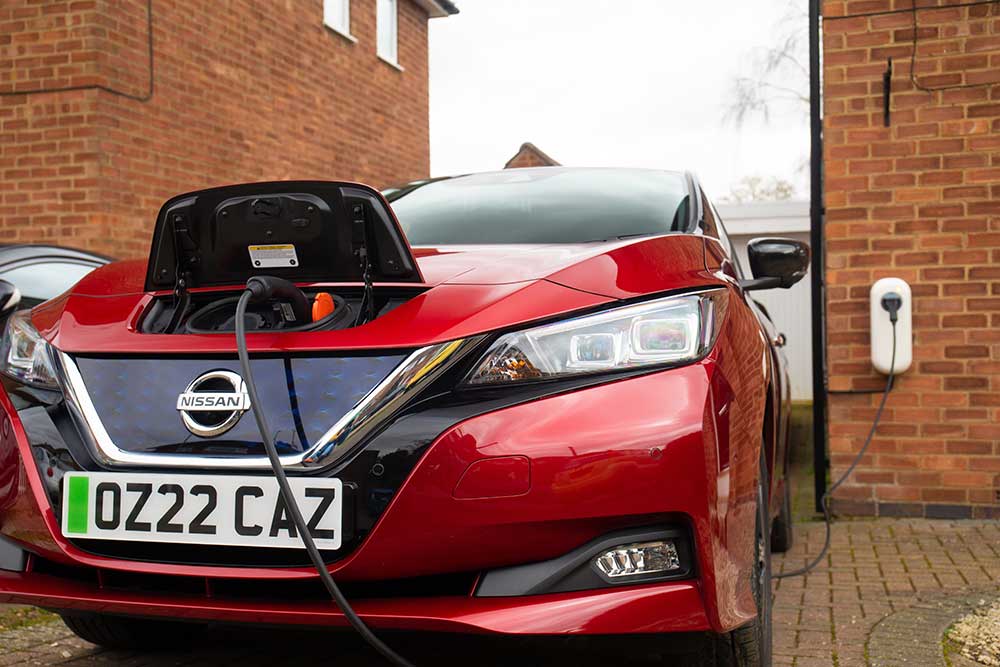 While it may seem complex to keep an electric car charged up, it really is very similar to any other device powered by a rechargeable battery. 
Every electric car is designed to be recharged via a home wall box charger, which you can have installed at your home providing you have a driveway – and a good number of workplaces now feature chargers of this kind, too. 
If you don't have access to a charger at home or at work, you'll have to use the ever-expanding network of public charging points. These are located at a variety of places, including motorway service stations, supermarkets, hotels and car parks.
Home, work and public charge points all operate the same way – with a charging cable that connects directly to the car via the charge point to top up the battery. 
HOME CHARGING WITH A THREE-PIN PLUG
While you can charge an electric car from a three-pin plug socket, we wouldn't recommend that you do so. 
The first reason is that a domestic plug socket is not designed for high consumption. The maximum rate of charging you can get here is around 2.3kW – that's less than half of what you'd typically get from a home wall box. 
A three-pin socket will also charge your car very slowly, which means these are best reserved for emergencies only. As an example, the Lexus UX 300e has a 45kWh battery capacity, which would take almost a day to fully charge via a three-pin socket. 
Our recommendation is that you stick with a dedicated home wall box charger. It will be much faster and safer to use – especially if you have off-road parking.
ELECTRIC CAR CHARGING AT HOME – WHICH CHARGER SHOULD I BUY?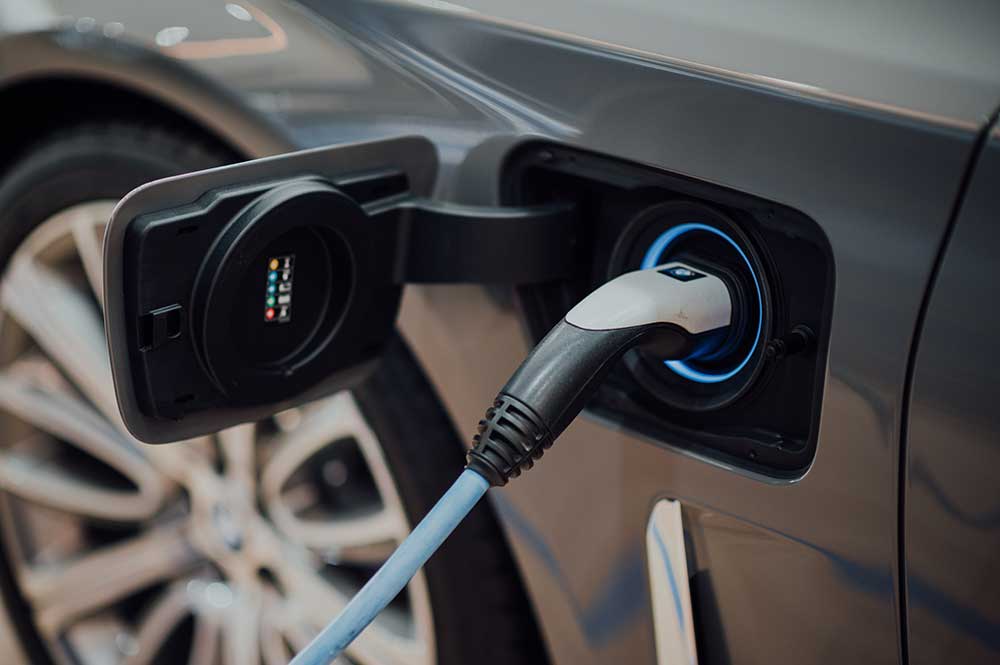 A modern home wall box charger, by comparison, typically charges at 7kW. 
While there are some older 3kW units still available on the market, we'd recommend you avoid these and always buy the fastest unit available for your budget. 
Most home chargers come with a built-in charging cable, although there are a few models where you connect using the cable that comes with your car. 
While these units are slightly more expensive to buy, they remove the hassle of having to dig around in the boot to find the right cable when you want to charge. 
Yes – there's a small risk that the built-in cable attached to your wall box might one day become obsolete. But as the industry standard Type 2 connector is widely used across most new models, it's unlikely to be replaced anytime soon. 
CAN I GET A FASTER HOME CHARGER?
Most UK homes have what's called a 'single phase' electrical system. It's a typical domestic energy supply, which can support a wall box charger capable of speeds up to 7kW. 
This speed will charge most electric cars overnight – all depending on the size of the battery. For example, a 50kWh battery in a Renault ZOE can be fully charged in around 7 hours, while the larger 77kWh battery in a Volkswagen ID.4 takes around 9 hours to fully top up. 
Faster 22kWh wall box chargers are also available, and are compatible with a small number of the latest electric models. 
However, this type of charger can only be installed when a building has a 'three phase' electricity supply – a system that's not commonly used in residential buildings. 
WHAT'S THE CHEAPEST WAY TO CHARGE AN ELECTRIC CAR?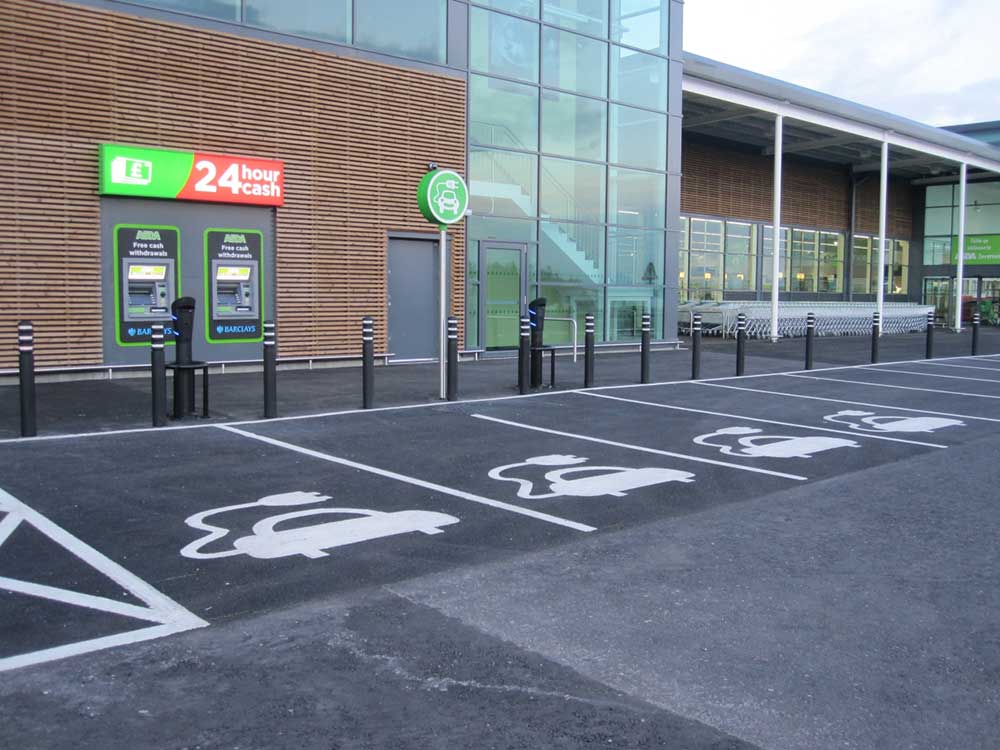 For most of us, our cars are parked up overnight, making a home charger the cheapest solution. To help keep the cost of charging down, most electricity suppliers offer off-peak night time usage rates for electric car owners, typically costing around two thirds less than a peak daytime rate. 
While the cost of charging an electric car at home will vary, a full charge costs between £10 to £20 depending on the size of your battery. This makes home charging the cheapest option for drivers. 
There are other renewable energy options, too, such as solar panels and home storage batteries. However, these are very expensive to buy, costing anywhere from £5,000 to £10,000 or more – meaning they may not be as cost effective as a standard home wall box charger, which should cost less than £1,500 to install. 
HOW DO I CHARGE MY ELECTRIC CAR AWAY FROM HOME?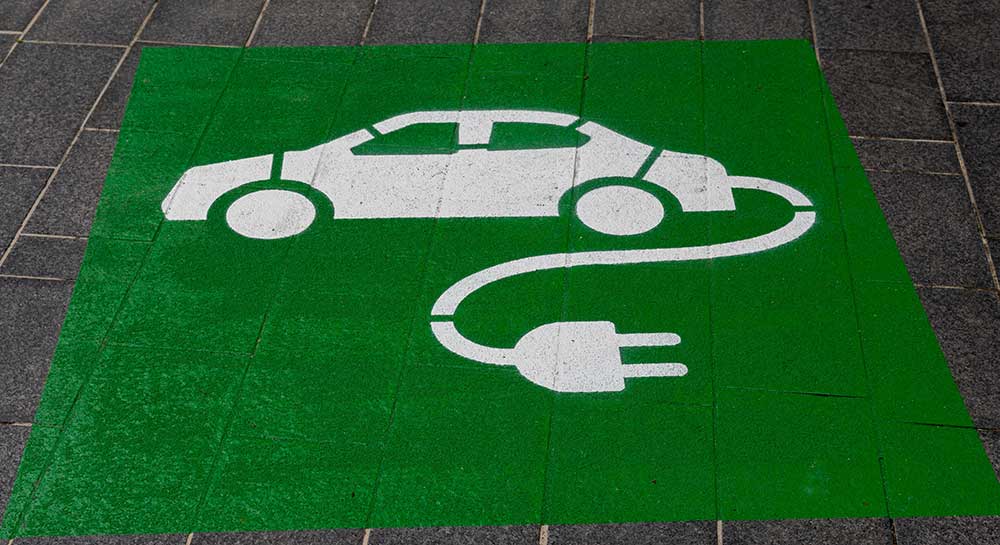 While having a charger at home is still the most convenient way of charging your electric car, a number of employers are helping drive the switch to EVs by installing chargers at workplaces – making it even easier for business drivers on one of our EZOO Pay As You Go deals. 
The government also offers business drivers further incentives to encourage EV adoption such as the zero fuel benefit on charging. This means that if your company pays the cost of charging your company car, or provides you with a workplace charger, it's tax free even if you charge for personal use – meaning there won't be an impact on your finances. 
When you're away from home or work, you'll be reliant on public chargers. The good news is that the UK's charger network has seen huge growth in the past couple of years – because of this, living with an electric car really is easier than ever before. 
There's now an estimated 400,000 electric cars on UK roads – and the public charging network is continually expanding to meet this increased demand. 
According to the EV charging website Zap Map, as of February 2022, there are now almost 30,000 public charging points in the UK, across over 18,500 locations. In total, these locations offer over 50,000 public connectors. 
However, the UK's charging network is not evenly spread across the country. London and the South East host far more public charging points than areas like Scotland and Wales – so this is something you may want to research if you're planning a longer road trip in your EZOO car.
Lastly, if you are restricted to using public chargers or plan to use them frequently, it's worth noting the ones located in your local area, and making sure you sign up with various providers. This is because some networks won't let you charge if you're not subscribed to their service.
On the plus side, a number of providers offer discounts for subscribers, so it's worth doing some Googling before you get out on the road. 
HOW LONG WILL MY ELECTRIC CAR TAKE TO CHARGE?
The easiest way to calculate how long it will take to charge your EZOO car is to divide the battery size (kWh) by the speed (kW) of the charger you're using.
Using the 77kWh version of the Skoda Enyaq iV as an example, a full charge would take around 10 hours using a 7kW home charger, or around 60-90 minutes when using a 150kW DC rapid charger. 
Of course, charging speeds can vary due to the weather, as they can be slower in colder temperatures. 
Similarly, the condition of your battery can also affect charging speeds – although this should have a minimal effect on most newer EVs with modern batteries. 
HOW MUCH DO PUBLIC CHARGERS COST?
When using a public charge point, the costs can vary dramatically. For example, using a 7kW public charge point should be fairly affordable, costing you only slightly more than it would to charge at home.
When travelling and on the road, though, a public DC rapid charger is the quickest and most convenient way to top up your battery.
Just as the cost of petrol and diesel varies, the costs of these charge points vary, too – from as little as 40p per kWh, rising to around 77p a kWh.
For models like the Porshe Taycan, which features a 79kWh battery, a rapid charge from 10-80% would require 55kWh of energy – costing you around £22 when using a cheaper charging network, or around £42 at the most expensive.
As we said earlier, the cost of charging really depends on the providers, so it's essential you do your research on which networks offer the best value for money, as well as signing up to get the best deal.
If you need any help or would like to find out more, please send us an email and we'll do our best to assist you.
ELECTRIC CAR CHARGING CABLES: WHAT'S THE DIFFERENCE?
Whichever method you use to charge your EZOO car, most EVs are equipped with one of four connector types. 
The oldest type is the Type 1 connector, which is found in early electric models. Drivers with this connector type can still use a majority of public chargers with a modern Type 2 connection, however. 
This Type 2 tends to be standard on most newer EV models available from EZOO on our Pay As You Go deals. 
As before, a Type 2 connector is compatible with home and public charging points. However, a large number of models fitted with a Type 2 connector also feature what's referred to as a 'CSS Connector' or Combined Charging System. This is integrated into the main Type 2 connector (it's accessed via a small cover) and it allows you to take advantage of the ever-growing network of DC rapid charging points in the UK and Europe. 
As when connected to a CCS compatible rapid charger, a 10-80% top up can take around 30 minutes – which is enough time to stop for a coffee break while charging before hitting the road with plenty of range. 
Lastly, some electric cars are compatible with a slightly different connector called CHAdeMO, which operates in the same way as a Type 2 connector. It also allows you to connect to DC rapid chargers, and is typically used on Japanese models such as the Lexus UX 300e – a model that features both CHAdeMO and Type 2 charging ports. 
To find out more about any of the above, please visit our FAQ section, or contact us by sending an email to hello@ezoo.uk.