The Volkswagen ID.5 is the sportier version of the ID.4, but unlike its SUV counterpart, the slick-looking coupé is only available with the big 77kWh battery pack. This, along with a host of aerodynamic tweaks, result in a real-world driving range of 265 miles on a single charge. Speaking of charging, the ID.5 has the fast-charge credentials to match its strong range – plug it into a 150 kW+ charger like the ones offered by operators like BP Pulse and Ionity, and you can add 62 miles of range in only 7 minutes!
Volkswagen have created a sophisticated look, with an elegant light strip located between the headlights and VW logo. The animated brake LED lights and dynamic turn signal add a unique element to the outside of the car.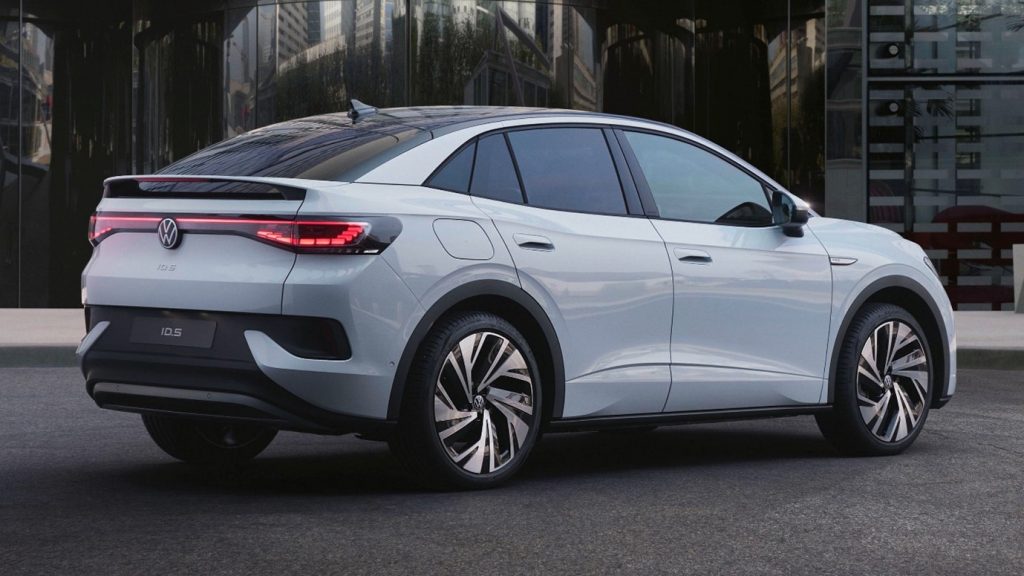 The interior of an ID.5 is luxurious and spacious, leaving plenty of room for up to 5 passengers to sit comfortably and enjoy the view through the panoramic glass roof. The roof comes with a sunblind that can be operated with voice control to reveal the sky or protect from sunlight.
Several storage areas are available throughout the car, such as cup holders in the front and in the back (accessed by folding the middle seat), and a large boot for those long family trips.
The 12-inch touch screen display in the centre console contains everything from navigation to Apple Car Play/Android Auto, which can be controlled with voice command while driving. Perhaps one of the most useful features inside the Volkswagen ID.5 is the wireless phone charger.
Ambient lighting is a small but effective detail found in the Volkswagen ID range that enhances the cabin atmosphere; there are 30 colours to choose from that will set the ambiance for your journey.
Long journeys have never been easier- the ID.5's Travel Assist recognises lane markings and can assist when switching lanes on the motorway. Accompanied by a cornering assist function and cruise control, this function is especially helpful on narrow and bendy country roads; parking is effortless with the presence of parking sensors and camera.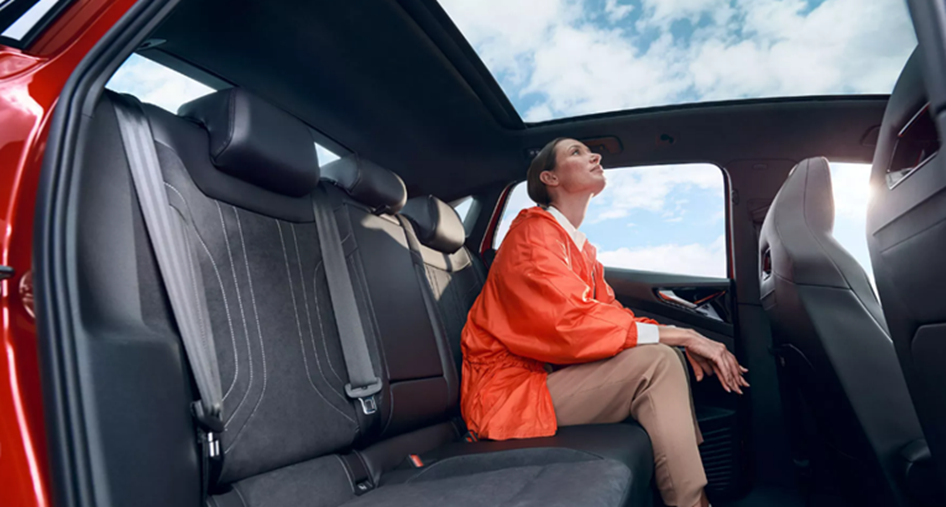 The spacious interior of the ID.5 undeniably makes it the perfect family car, with a boot that can accommodate for large amounts of luggage, without affecting the passengers' comfort. With a range of 265 miles and advanced technology to assist your driving, it is ideal for long-distance journeys.
Most electric vehicles are equipped with a regenerative braking system and the ID.5 is no different! This mechanism helps to restore the kinetic energy used for braking and converts it into electricity that recharges the car's battery, so having to stop and recharge your car will likely not be an issue.
To find out more, please visit our Browse Cars section, or contact us by sending an email to hello@ezoo.uk.